ALBRIGHT, TENLEY-SURGEON AND OLYMPIC SKATING CHAMPION
ALI, MOHAMMED- CHAMPION ATHLETE


ANGELOU, MAYA-HISTORIAN POET CIVIL RIGHTS ACTIVIST
BEN-SHAHAR, TAL-HARVARD PSYCHOLOGY PROFESSOR
BEZOS,JEFF-AMAZON FOUNDER CEO,MOTIVATED BY BEING COUNTED ON !!
BROWN,LES-CHAMPION MOTIVATOR PHILOSOPHER
BUTCHER, SUSAN-DOG SLED RACE CHAMPION

CARROLL, TOMMY- CHAMPION ATHLETE SURFER HEALTH ADVOCATE
CHURCHILL, WINSTON- BRITISH PRIME MINISTER AND COURAGEOUS LEADER
CROCE,PAT- ENTREPRENEUR AND CHAMPION MOTIVATOR
DE GREY, AUBRY-CHIEF SCIENCE OFFICER SENS
EISNER,MICHAEL-ENTERTAINMENT MOGUL
ELLISON,LARRY-ORACLE FOUNDER PHILANTHROPIST

FEYNMAN, RICHARD-BRILLIANT GENIUS PHYSICIST NOBELIST

FOOD INC 1 DOCUMENTARY-DEMAND WHOLESOME FOOD FOR YOUR HEALTH!!
GELL-MANN,MURRAY-PHYSICIST NOBELIST
GILBERT, DAN-HARVARD PROFESSOR
GODIN, SETH-ENTREPRENEUR AUTHOR AND INNOVATION EXPERT
GORDON, JASON M.D.-UCLA PEDIATRICIAN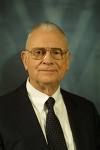 HAMILTON, LEE-WOODROW WILSON INTERNATIONAL CENTER

JOBS, STEVE-APPLE AND PIXAR FOUNDER PHILANTHROPIST

KOEHN, NANCY-AUTHOR, WE CAN LEARN FROM LINCOLN'S STUMBLES

KURZWEIL,RAY-SCIENTIST INVENTOR LEADING FUTURIST
LALANNE, JACK-THE FOOD EATEN TODAY IS WALKIN AND TALKIN TOMORROW!!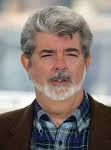 LUCAS GEORGE- MASTER FILM MAKER PHILANTHROPIST

MAXWELL, JOHN-MINISTER SUCCESS COACH

MCDOUGALL ,JOHN M.D.-LEADING MEDICAL HEALTH RESEARCHER DIET/LIFESTYLE

NOVICK, JEFF- MS, RD, LD, LN HEALTH AND NUTRITION EXPERT
ORNISH, DEAN M.D.-LEADING MEDICAL HEALTH RESEARCHER DIET/LIFESTYLE
PAULING, LINUS-GENIUS CHEMIST SCIENTIST NOBELIST

PHILLIPS, BILL-MASTER FITNESS MOTIVATOR
PROCESSED PEOPLE DOCUMENTARY - WHAT YOU DON'T KNOW CAN HURT YOU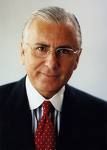 QUBEIN, NIDO DR.- FOUNDER GREAT HARVEST BREAD/HIGH POINT UNIVERSITY
ROBBINS, JOHN-AUTHOR, HEALTH ANIMAL EARTH FRIENDLY LIFESTYLE ADVOCATE
ROBBINS,ANTHONY- CHAMPION LIFE COACH
ROHN, JIM- CHAMPION MOTIVATOR LIFE PHILOSOPHER
SALK, JONAS- BRILLIANT DEDICATED SCIENTIST DISCOVERED POLIO VACCINE
SCHWARZKOPF, NORMAN-U.S. GENERAL AND MILITARY LEADER
SILVA, JASON-RESEARCH PHILOSOPHER PRODUCER
SLATER, KELLY- CHAMPION ATHLETE SURFER
TAN, AMY-AUTHOR
THEIL, PETER-CLARIUM AND PAYPAL CO-FOUNDER
TOMSON,SHAUN-CHAMPION SURFER,SPEAKER, FOUNDER SOLITUDE CLOTHING
TRILLIN,CALVIN-AUTHOR HUMORIST
TURNER TED- CNN FOUNDER MEDIA MOGUL PHILANTHROPIST

ZIGLAR, ZIG- CHAMPION SPEAKER MOTIVATOR